"It ought to concern every person because it is a debasement of our common humanity. It ought to concern every community, because it tears at our social fabric. It ought to concern every business, because it distorts markets. It ought to concern every nation, because it endangers public health and fuels violence and organized crime. I'm talking about the injustice, the outrage, of human trafficking, which must be called by its true name – – modern slavery."
President Barack Obama, September 25, 2012
"It ought to concern every person because it is a debasement of our common humanity. It ought to concern every community, because it tears at our social fabric. It ought to concern every business, because it distorts markets. It ought to concern every nation, because it endangers public health and fuels violence and organized crime. I'm talking about the injustice, the outrage, of human trafficking, which must be called by its true name – – modern slavery."
President Barack Obama, September 25, 2012
It's in your own backyard
Chances are you already know a victim
Human Trafficking impacts every community. Anyone can be a victim. And it does happen in your own backyard. In the U.S., 2-4 million victims are being trafficked; 75%  are exploited for sex. Almost half are children, and most are women and girls. Victims come from all demographics.
Spot the signs
Sex trafficking happens 365 days a year. What to look for:
Signs of violence: unexplained bruises, black eyes, cuts, or marks
Behaviors including fear, anxiety, depression, hyper vigilance, nervousness
Easily startled, agitated, or afraid
Unsure of where they are
Not in control of money or documents
Accompanied by older "boyfriend" / companion
Dressed to look older or inappropriately for the weather/situation
Name or symbol tattooed or branded on neck, chest, or arms
40,200 cases reported since 2007

27% of cases go unreported

Half of reported cases are minors

30% of cases originate in the Midwest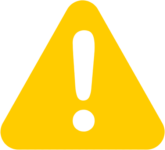 If you think someone is being trafficked:
Do NOT intervene or interact with someone you suspect is being trafficked. It can put both you and the victim at risk.  Do NOT attempt to rescue anyone.
Call 888-373-7888 (National Sex Trafficking Hotline) or 911